Click here to edit Spacer module.
The sky is the limit
with My 4-Year Plan
Click here to edit Spacer module.
Guiding Principles
The college admissions process is becoming more complex and most parents say they don't know where to begin. My 4-Year Plan simplifies the process by working with your student so at each point along the way so they get accepted to their college of choice!
Are you worried about affording college?  My 4-Year Plan helps identify colleges with scholarships that align with your student's achievements to help make college more affordable. Maximizing AP credits, planning internships and co-ops, and considering 4+1 programs on the front end saves you tens of thousands.  And your student's plan is totally customized to them alone.
Aligning your student's strengths with a world of careers they may never have considered, My 4-Year Plan puts your student on a path to success with a career-oriented strategy that maximizes opportunities.  From choosing the right college to excelling on campus, your student will be poised for success.  Because we don't just create a plan to get them to college, but one that helps them get into a highly successful career.
About Cathy Lueers
The potential of this generation to impact every corner of industry is astounding, and My 4-Year Plan is passionate about coming alongside you and your students to help launch them into an amazing future.  At My 4-Year Plan, trade your overwhelming unknowns for confidence, excitement, and vision!  – Cathy Lueers, CEO at My 4-Year Plan
Request a Free Consultation
The Current State of College:
College has risen 256% In the past 20 years Graduation Rates are sinking. Only 36% of students are graduating in 4 years College Debt is skyrocketing $34,000 average debt per college graduate
My 4-Year Plan helps students find the right major, the right college, and the right price, while saving you an average of $30,000-50,000 per student.
"It's very difficult to navigate the world of college when you've been so far removed. Working with Cathy to develop a plan for our children has been invaluable."     
 "We cannot even put a value on the countless hours she spent researching Abby's opportunities." 
"I am blown away by this woman. She is over the top fantastic!! She is truly dedicated to helping kids and parents get a grip on what needs to be done for college. I cannot image going thru this whole process without her. I highly recommend her!!!"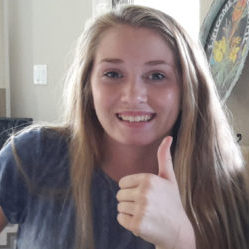 Client Login
Login to access your College Planner Pro Account
Login